Columbia River Field School: Applications open!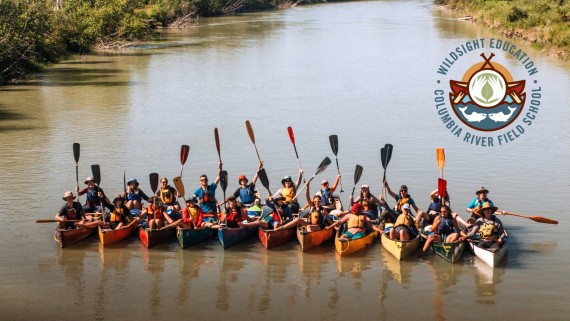 Wildsight is pleased to share information with you about our upcoming summer youth program, the Columbia River Field School, July 16-30. We would appreciate if you would share this opportunity with any students you know who may be interested, as well as any other people who could help spread the word.
We believe it is important to have strong representation from Indigenous youth on the trip, in addition to including Indigenous representation in the curriculum and through our guest presenters. Therefore, we would especially appreciate if you could ensure that Indigenous students are well aware of the opportunity and supported in applying.
Columbia River Field School (est. 2018)
This summer, 16 inspiring Columbia Basin youth will take up paddles and navigate the complex history and landscape of the mighty Columbia River. Traveling by canoe through key sections of the river, participants will learn through firsthand experience and local expert voices as varied as the river itself.
This program, now entering its third successful year, explores key aspects of the river's story through geography, ecology, hydrology, technology, economics, politics, history and culture. Along the way, students will visit important sites and meet with a diverse selection of guest speakers, including Indigenous leaders, local and provincial government officials, scientists, conservationists, writers, artists, adventurers, and other lifelong residents.
Upon successful completion of the Field School, students from any school district in the Columbia Basin will earn 4 high school credits through School District 8 (Kootenay Lake). Students may also earn canoe certifications from the Recreational Canoe Association of BC.
On top of this, the Field School is an opportunity to meet other young people from all over the Basin, have fun together in the outdoors, learn to camp and canoe, and practice leadership skills. Participants can expect to gain new friends, rich memories, and a holistic understanding of the river that flows through the place they call home.
If you would like to share more about the field school with students/parents, here is a short blurb you can use for announcements or newsletters:
Paddle, learn, and earn 4 school credits: The Columbia River Field School is a summer canoe adventure for students ages 15-18. Now accepting applications until May 5th at www.wildsight.ca/fieldschool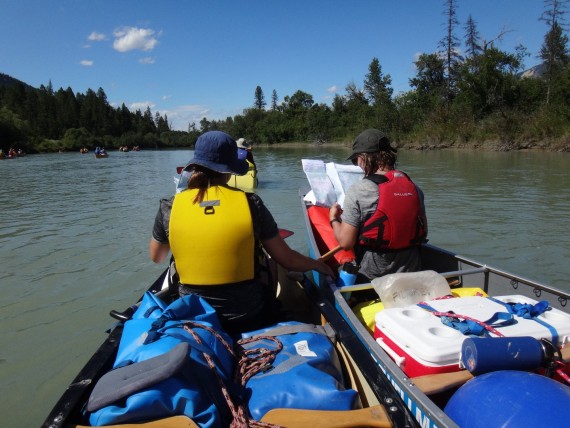 To be eligible, youth must live within the Columbia Basin and must be 15-18 years old on July 16th. Applications are now open and are due by May 5th: https://wildsight.ca/fieldschool/. The trip cost is $550 (includes food, gear rental, travel, accommodation – everything except travel to the start and end). Some financial aid bursaries are available and can be requested at the time of application.
This short video overviews the trip (https://vimeo.com/395865907). There is also a 10- minute documentary video and an interactive "story map" on our website. Please contact us with any questions via email at fieldschool@wildsight.ca or by phone at 250 427 9325 extension 230.
Sincerely,
Graeme Lee Rowlands
Columbia River Field School Program Coordinator
Monica Nissen
Education Director
Wildsight